47, Jalan Teluk Sisek
25000 Kuantan
Pahang, Malaysia
+60 9-513 8383
+60 19-938 7383
Email Address
RiversideKuantan
Copyright 2023 © Riverside Boutique Hotel & Cafe
Welcome to Riverside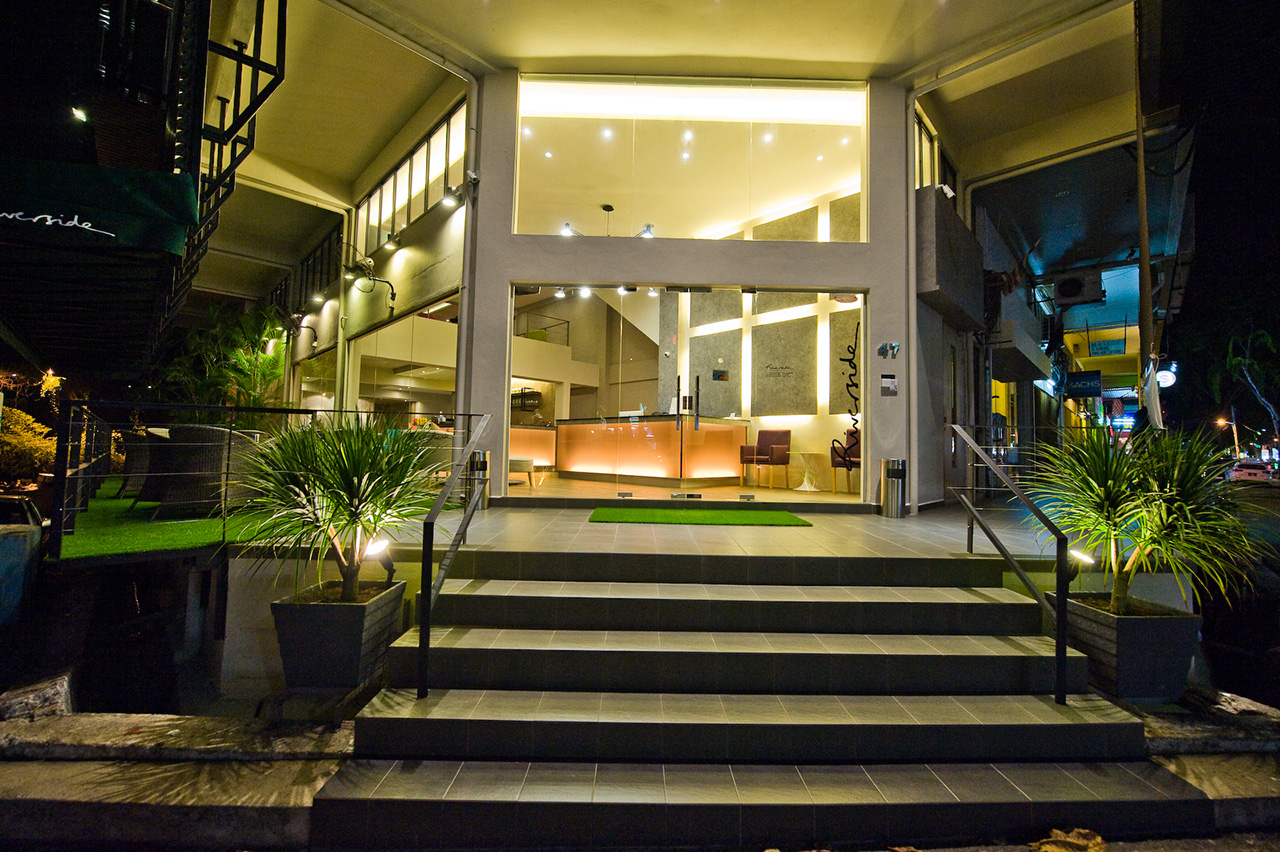 Main Entrance
Riverside Boutique Hotel & Cafe
A modern hotel located just beside the Kuantan River giving the guests a chance to enjoy the great scenary of nature.
We are located in the center of Kuantan town which allows our guests to visit various places in Kuantan hassle free.
The Hotel
The hotel is 3-stories high with 15 rooms in total.
Carparks exclusively for our guests are available around the hotel.
There are mainly two types of room here:
Deluxe
Executive
Our guests can choose from a variety of rooms which are facilitated with different bed sizes as well as the availability of certain facilities such as sofa, coffee table, chairs etc.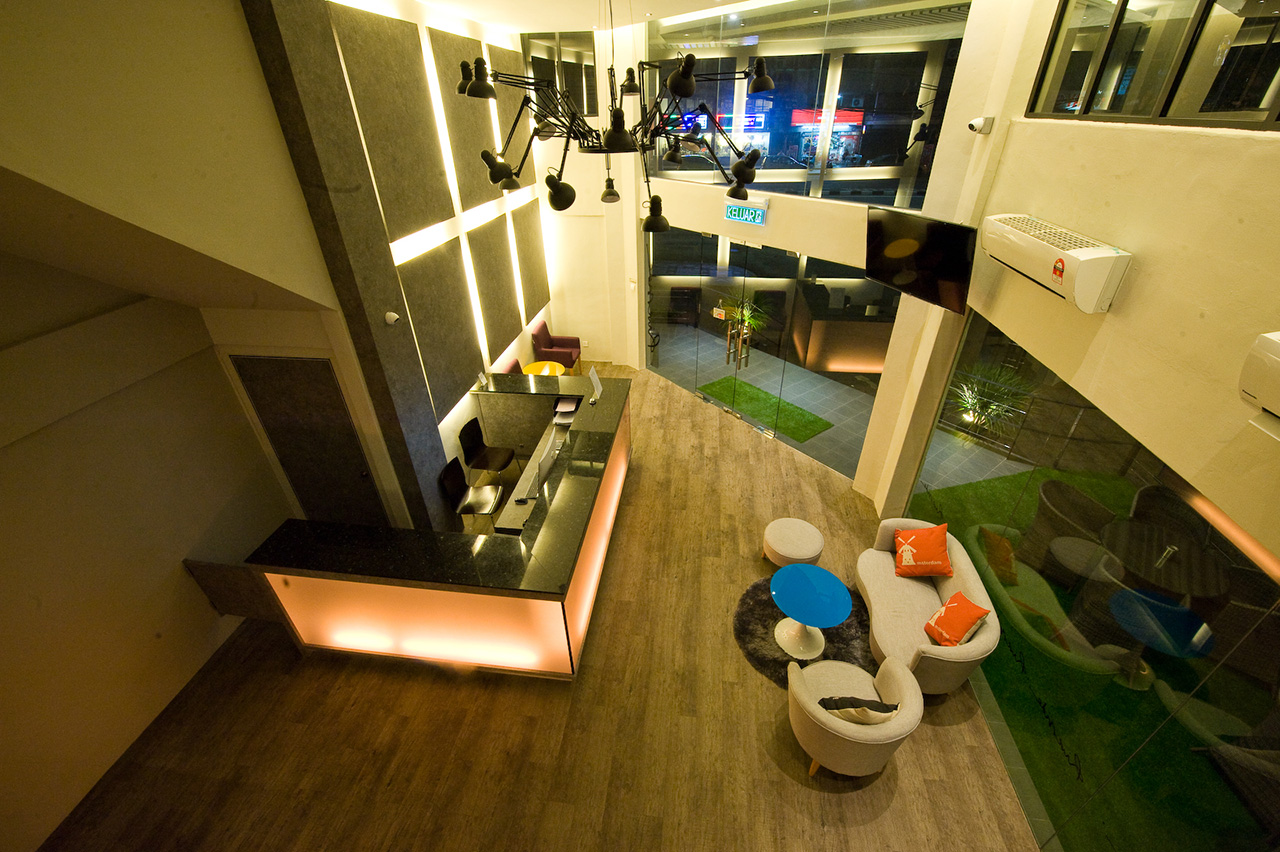 Guesthouse Lobby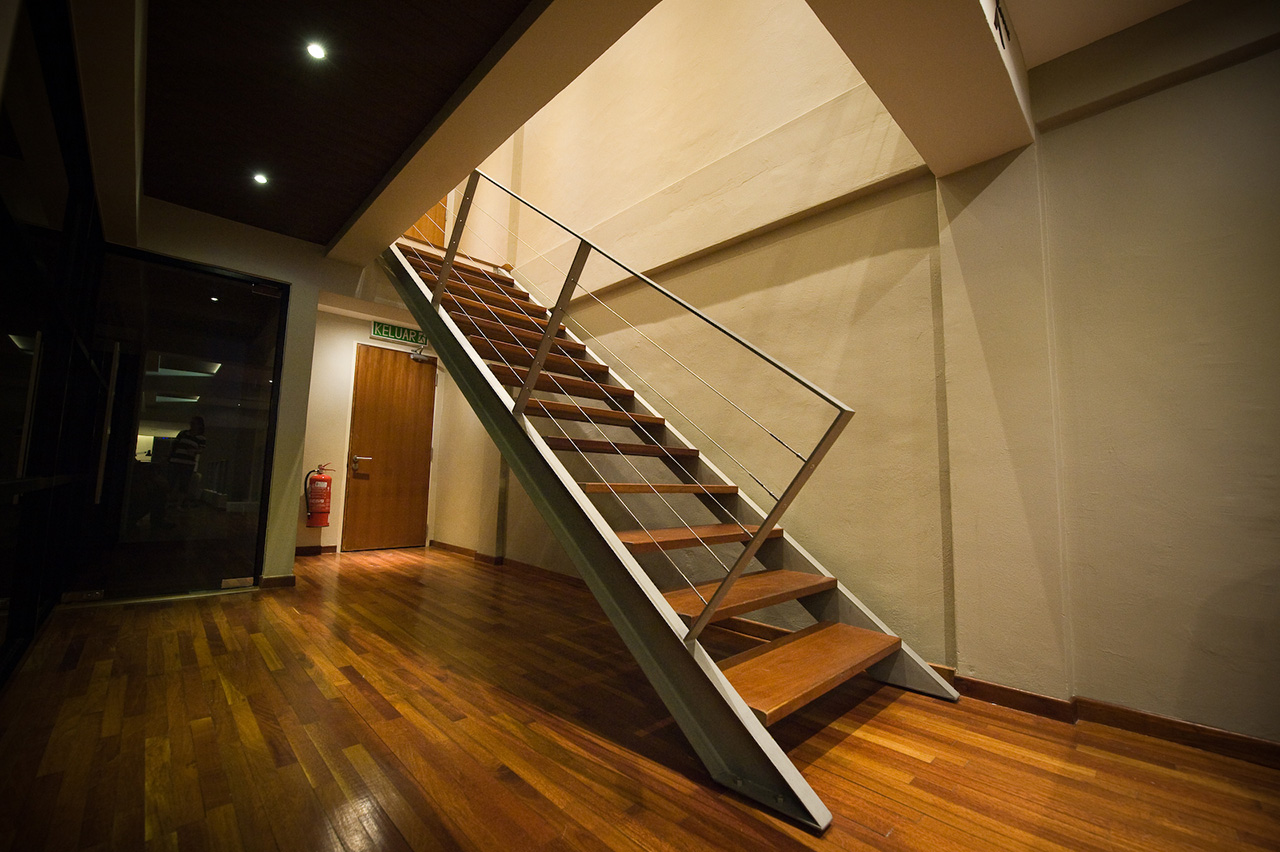 Staircase
Hotel Facility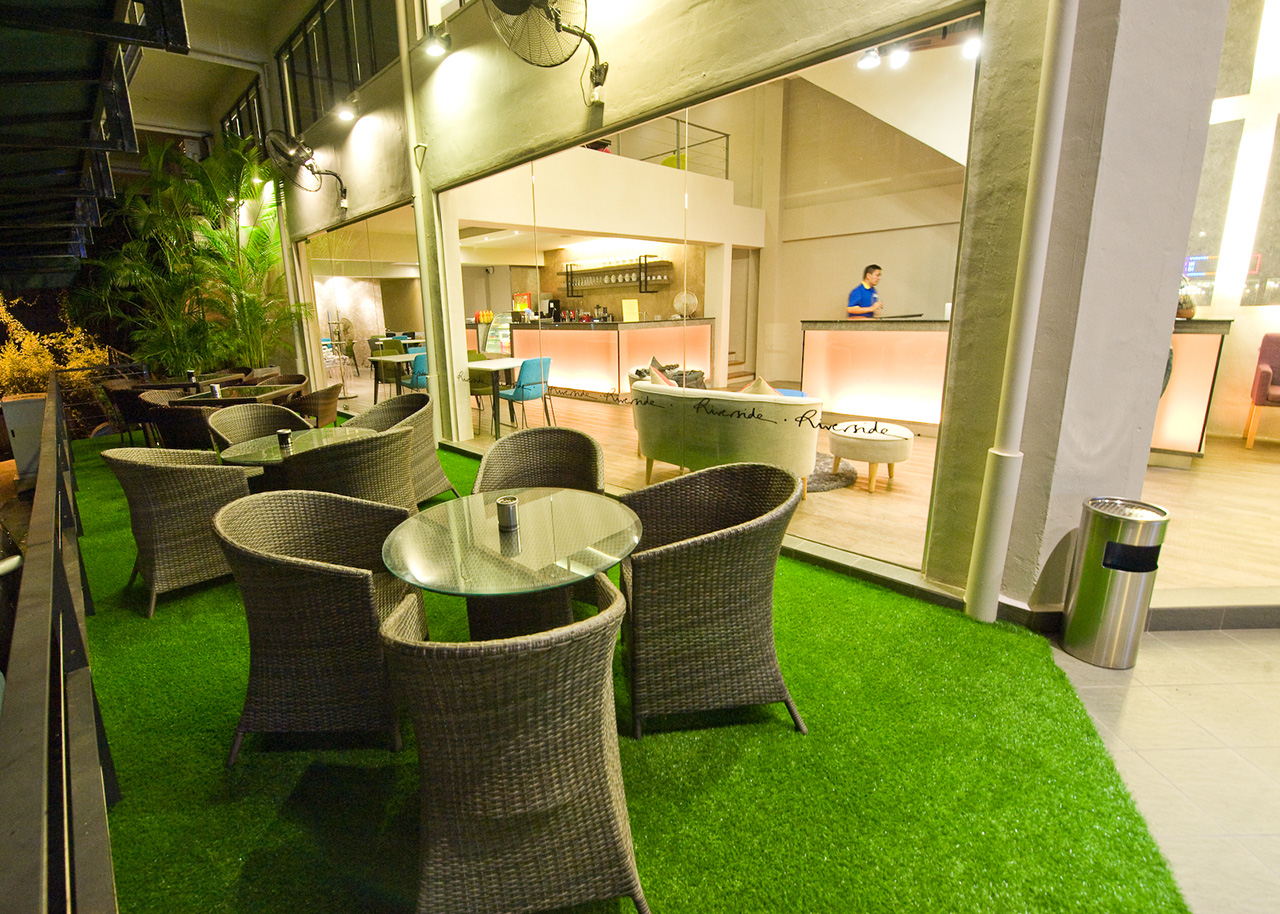 Alfresco Dining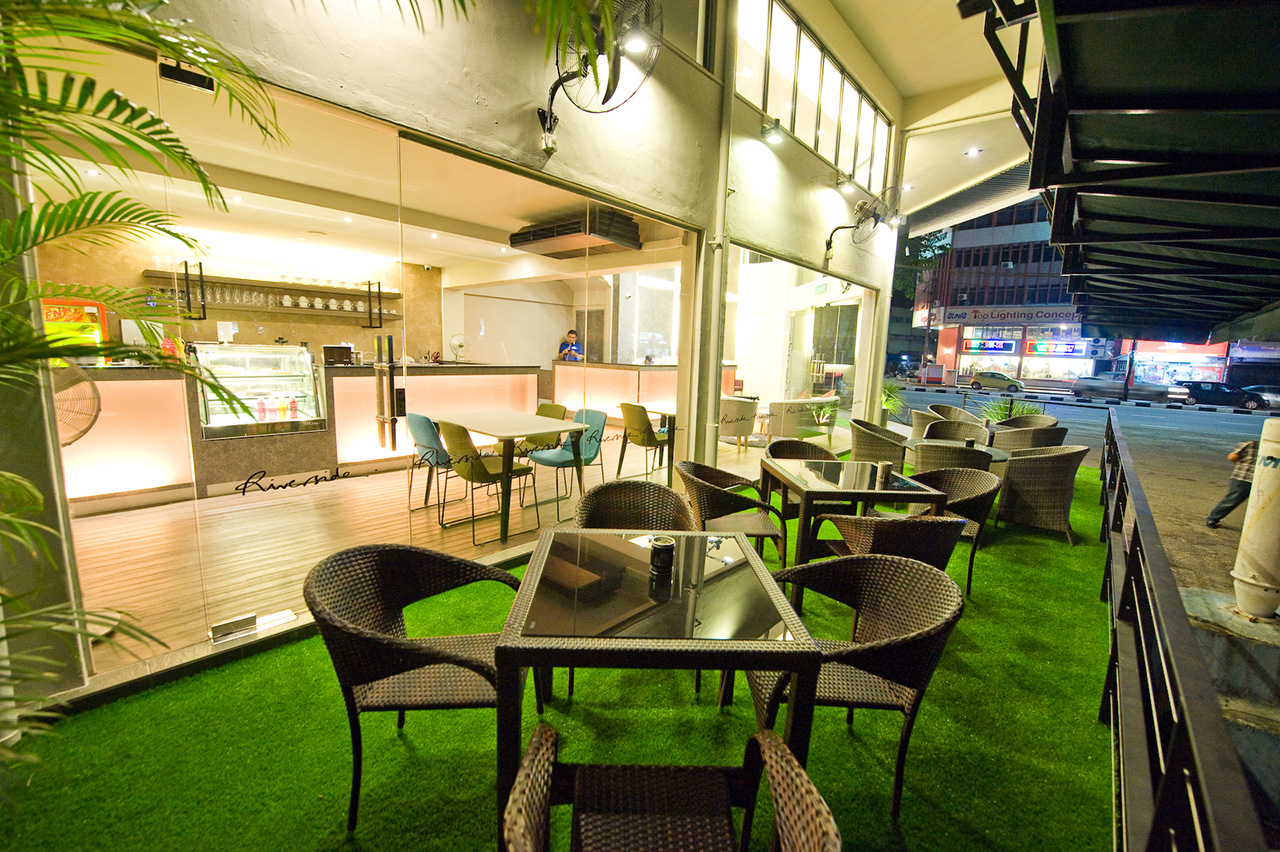 Alfresco Dining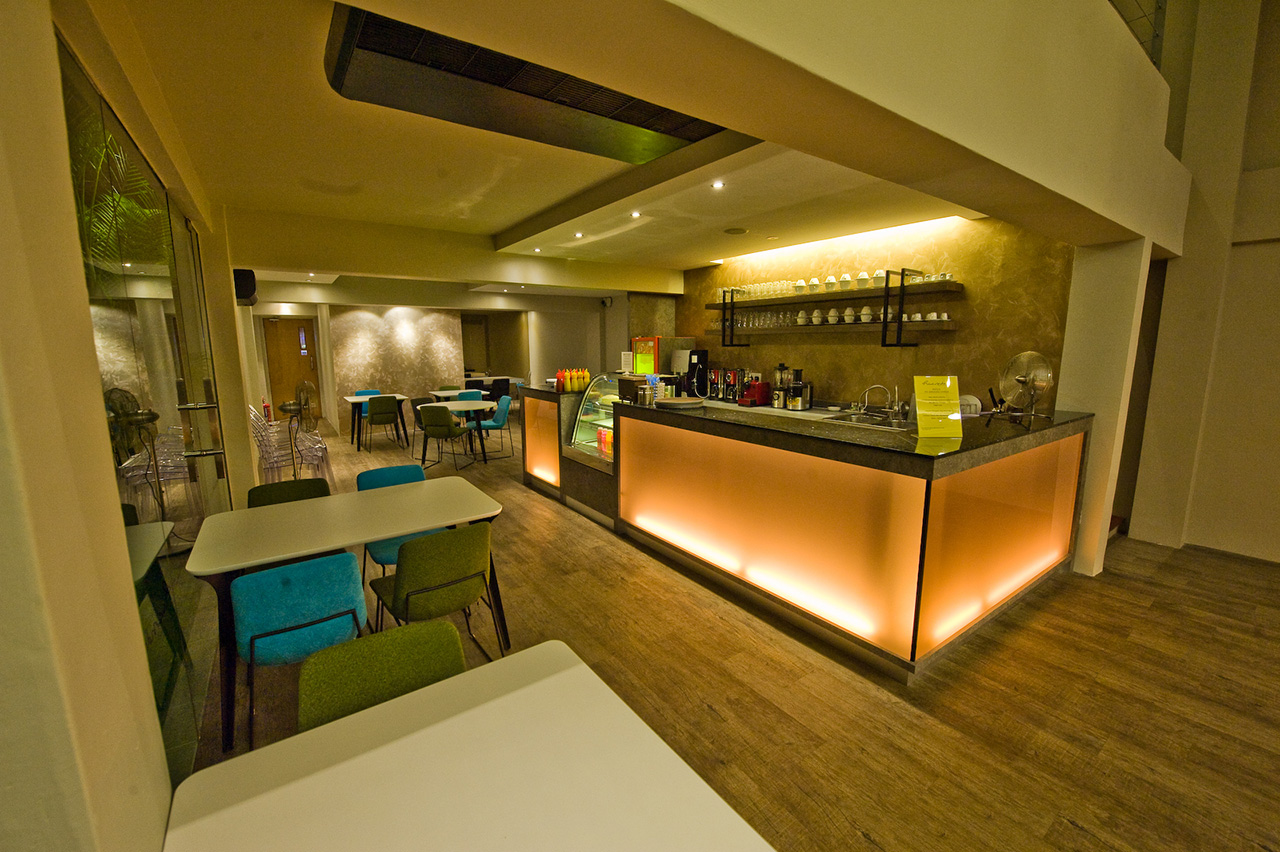 Boutique Cafe
Alfresco Dining & Boutique Cafe
We have dining / coffee tables both indoor and outdoor ready for the guests to enjoy our delicious food & beverages prepared by our master chef.
The cafe starts at 7.30am everyday and closes at 5pm.
A good variety of food & drinks is available such as western food, local dishes, snacks (French Fries, meatballs etc), fruit juice, coffee, tea, soda etc.
* Smoking is not allowed indoor but guests can opt to smoke outside in the outdoor dining area.
Lounge & Relaxing Area
We have a spacious lounge for our guests to relax and work. Sofas are provided and there are even books, magazines & newspapers available.
Guests are also allowed to order drinks from the kitchen and enjoy them here.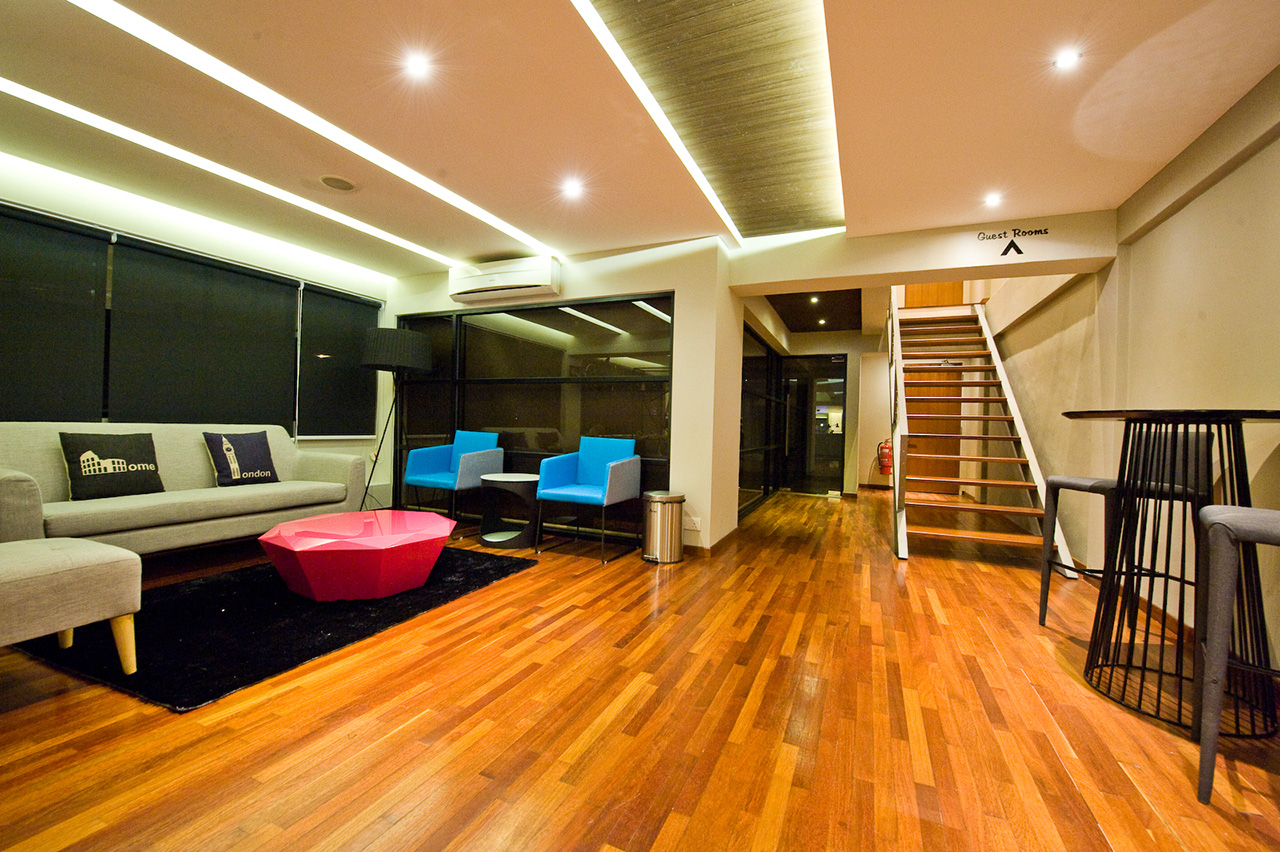 Cozy Cafe Lounge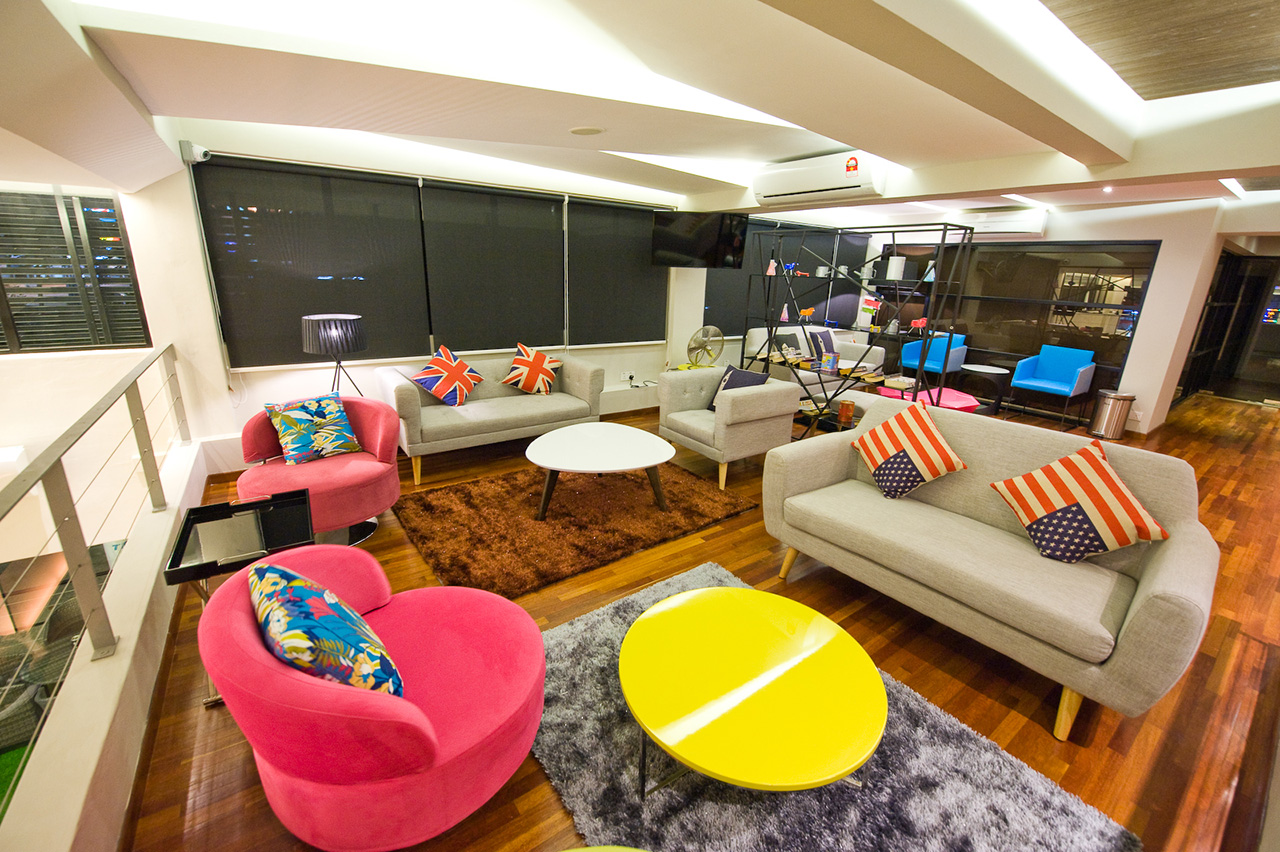 Cozy Cafe Lounge
Cafe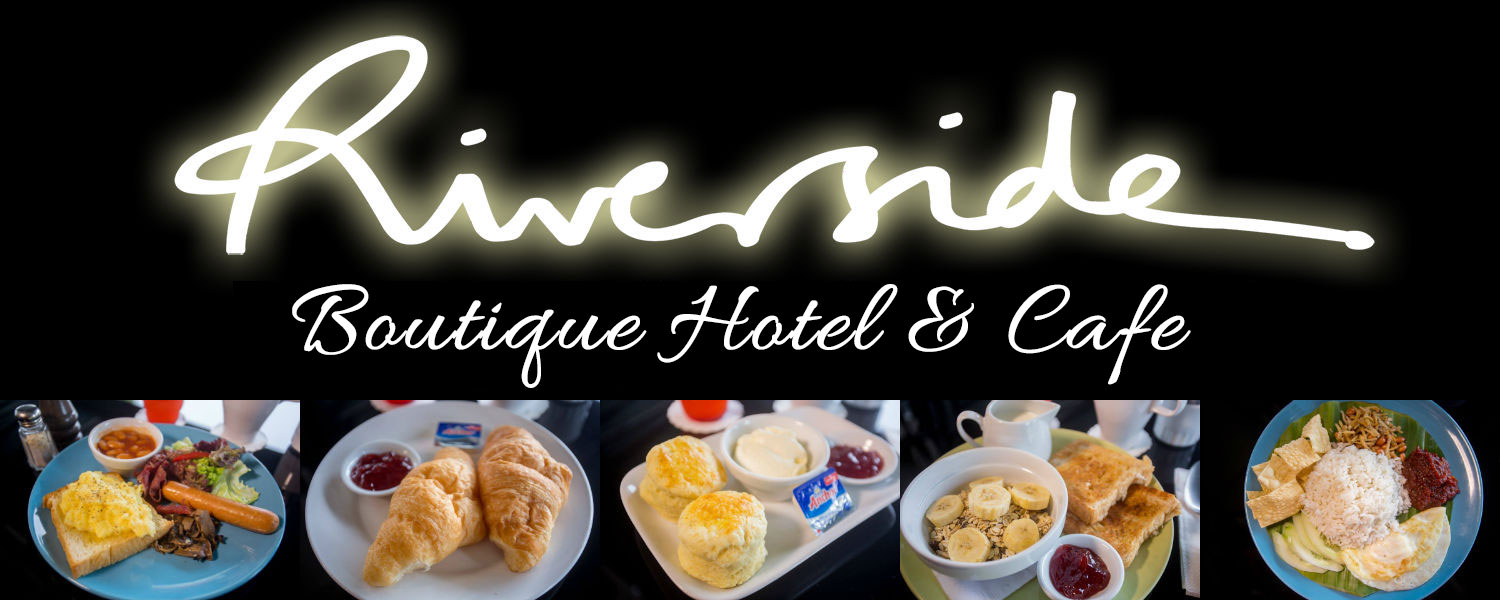 Choose from 5 complimentary breakfast sets
All our rooms rate are inclusive of Breakfast. There are 5 sets for you to choose.
---
Continental Breakfast Set
---